Tackling Calories Out: On the Move with Dynamic Dudes!
Meantime, don't despair! Getting children to be more active will also tip those scales strongly in favour of children's health and wellbeing.
Children are born to be active. Unfortunately, urbanisation, passive travel to and from school, limited access to safe play spaces, and the strong temptations of screen time, channel them towards increasingly sedentary lives both inside and outside the home. To tackle this additional risk to children's health and wellbeing, the Chief Medical Officers UK recommend that children engage in 60 minutes of moderate to vigorous activity every day, 30 minutes of which should take place at school (NHS Action Plan on Child Obesity, 2016). So how can this daily target be achieved?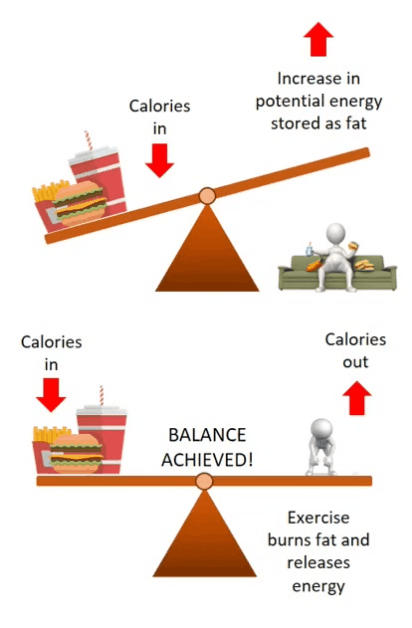 Enter the Dynamic Dudes!
Our newly developed sister programme to Food Dudes, featuring the same heroic characters - Charlie, Rocco, Razz and Tom - shows them practising to perfect the spectacular movement skills we've seen them perform in the Dude Den - skills that have helped the Dudes thwart the evil schemes of General Junk and the Junk Punks.
Charlie's passion is martial arts, Rocco is football crazy, Tom is obsessed with gymnastics and Razz never stops dancing - even in her sleep!
The newly created Dynamic Dudes programme is a not-for-profit, evidence-based, behaviour change programme for children and teachers in primary schools. In these times of austerity, we will focus here on the potent but low-cost Dynamic Dudes classroom component of the intervention that can be delivered easily by schools themselves via this website. Charlie, Rocco and Razz are bilingual and Tom is learning to speak Welsh so the videos are available in both Welsh and English.
Dynamic Dudes Classroom
What is Dynamic Dudes Classroom?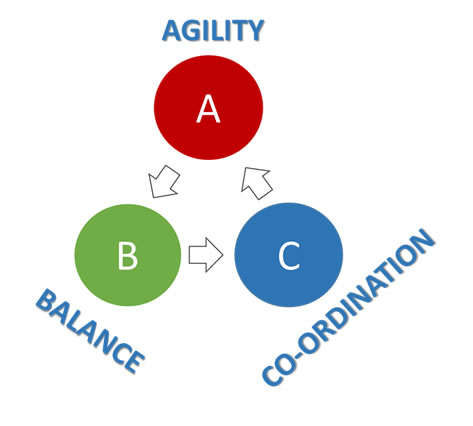 Dynamic Dudes Classroom consists of daily 15-minute high intensity exercise sessions. No need to change into sports gear or put on coats to go outside - children simply get up from their desks, find their own space and they're ready to go! In each session, children learn to perform dance, gymnastics, football, and martial arts moves with Agility [A], Balance [B], and Co-ordination [C] by carefully copying the moves modelled by Razz, Rocco, Charlie and Tom. Each character has their own video series to model their signature skills, increasing in difficulty from Beginner, to Advanced and eventually Peak Power!
As you can see, these 15-minute daily Dynamic Dudes classroom sessions are fast-paced and lots of fun. They increase children's cardiorespiratory fitness, have a protective effect on waist circumference and can help strengthen bone and muscle development. The high intensity of these exercise sessions ensures that all children meet or even exceed the UK Chief Medical Officers' daily moderate - vigorous activity target at school.
As children's movement skills develop in the classroom, so does their appetite for trying new sports and recreational skills both inside and outside school. There are other benefits too! Teachers report that Dynamic Dudes Classroom sessions increase children's concentration in class for the rest of that day!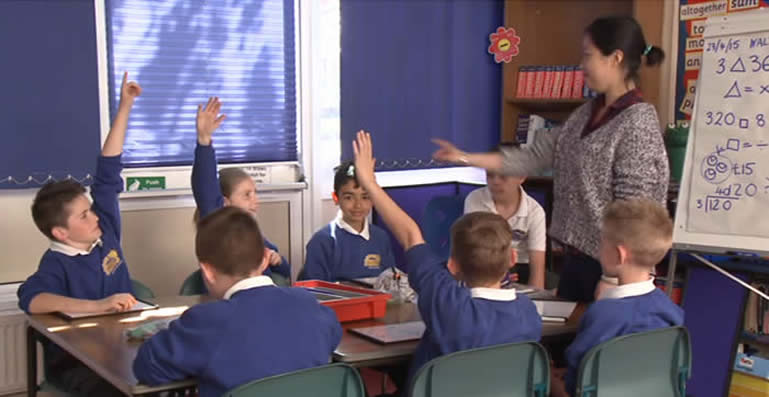 The long-term goal of Dynamic Dudes is to train the fundamental movement skills that underpin a wide range of sport and recreational activities to help children appreciate the benefits for health and wellbeing of being active, not only in childhood, but for the rest of their lives.
A Dynamic Dudes classroom toolkit is now available online. Find out how you can deliver this exciting, not-for profit, bilingual Dynamic Dudes classroom programme in your primary school - click here.